bottle openers
0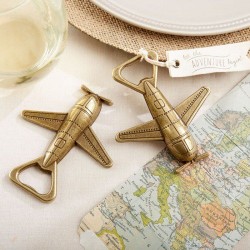 The summer wedding season is upon us and if you're planning a destination wedding – congrats and lucky you!
Of course, a destination wedding might mean some (or most) of your guests will be traveling to your exotic locale via airplane.
Which brings me to today's fun wedding favor – a bronze airplane bottle opener! Read More
0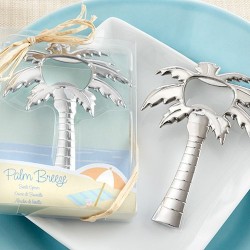 We love palm trees around here. They are the first thing that comes to mind when we think "tropical paradise."
And these fun palm tree bottle openers would be a great wedding favor for your tropical destination wedding – or if you're having a stay-at-home wedding with a tropical themed reception! Read More
0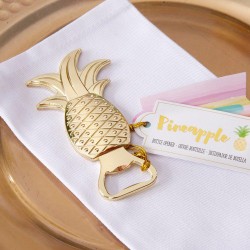 I love pineapples. There, I said it.
And I don't just mean I love eating pineapple (and pineapple flavored goodies like Dole Whip at the Walt Disney World Resort).
Nope. I also love decorating with pineapple decor. After all, the pineapple symbolizes warmth, welcome, friendship and hospitality – all the things you want people to feel in your home! Read More