champagne flutes
0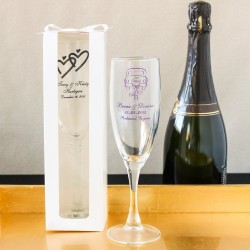 One of the highlights of a wedding reception is the wedding toast and it's a good idea to make sure everyone can join in the toasting of the happy couple.
Today's fun wedding favor can help in that endeavor – these personalized champagne flutes are a fun and functional wedding favor.
And, they're also economical! Read More
0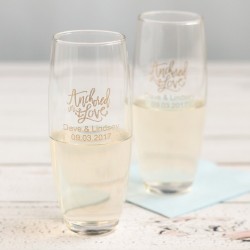 One of the things I love most at any wedding reception has to be the champagne toast. You just never know what the maid of honor and best many are going to say.
Of course, sipping on champagne (or sparkling wine of some sort) isn't too bad either.
Which is why I love these fun, stemless champagne glasses. Read More