fruit cake topper
2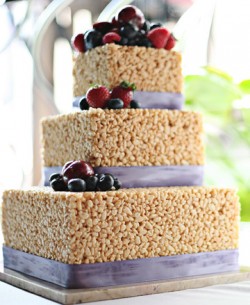 I think I'm just going to have to stop and let you process the picture of this bad boy for a minute.  Go ahead.  I'll wait.
Done?  Awesome sauce.
I'm not going to lie. I might have shouted an obscene word and did a high kick when I saw this cake. I stopped short at finger guns. You're welcome.
Since it's my 30th birthday and now that I am 30 I make apologies to no man and I do what I want when I want because I'm thirty and I Read More
0

Happy May!
Birds are in right now.  Much to my dismay.  Those little buggers terrify the crap out of me.  The real ones, anyway…not the pretty ones that live on my gorgeous duvet cover.
I stumbled upon these handmade bird cake toppers and Read More