rhinestone cake toppers
0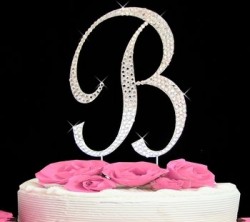 If you like bling as much as the next girl (and your future hubby doesn't care one way or the other), then this is the cake topper for YOU.
Mixing a little Read More
0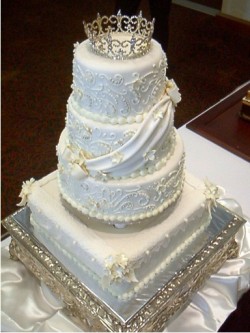 Now, seriously…why didn't we think of this?  Brill!
So…we all need to be honest here, right this minute.  And that is to say that if we had our way, we'd ALL get the chance to wear little tiaras and crownlettes (is that a word?  I don't think so) like this.  I personally would wear mine while grocery shopping and vacuuming.  Heck, I already wear my pearls for those activities, so why not?
This is a great cake anyway, all white on white, round on square, with a perfect swag of fondant doing a great fabric impression.  The piping is exquisite, the decorations are just enough Read More