unfussy wedding cakes
0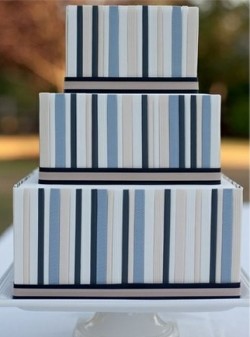 I went in search of preppy today. And preppy I found.
You may not believe this, but I'm not so much a froufrou girl.  My favorite colors?  Khaki and navy blue.  In fact, I'll give you a $100 if you can spy me one day out of my life without khaki on my person somewhere.
I really love tailored and unfussy stuff.  And today, I wanted to declutter a bit, cakewise.
I love this approach to cakery, don't you?  Sure, we've seen Read More