anemone wedding cakes
0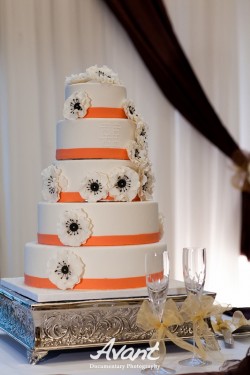 I heart this cake. Majorly.
Okay, with the "majorly" I majorly showed my age just now.
So, this is another fantastic cake from Shawna at Flourish Cakes. We have been working to get this one up for sometime between the two of us. But she had sick kiddoes, and I ran off to the wilds of West Virginia and well…here we are.
I thought this cake was breathtaking the first time I saw it. Its simplicity, the clean lines, the East-meets-West feel, the, I don't know, crispness Read More