beach themed favors
0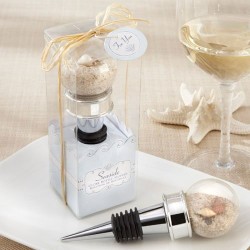 Summer is officially here and my thoughts are all beach-themed. What I wouldn't give for another week at the beach right now.
If you're planning a beach-themed wedding or reception – or even just a destination wedding in a tropical setting – today's featured wedding favor is the perfect parting gift for your guests! Read More
1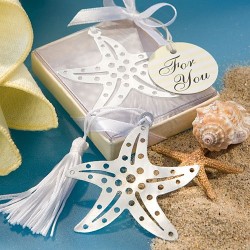 I just spent a week at the beach and one of the best parts of the trip was sitting under a beach umbrella reading a great book.
It's the simple pleasures, you know.
Which brings me to today's fun wedding favor for your beach destination wedding – the starfish bookmark.
If you're planning a destination wedding that just happens to be near a beach it's a good bet some of your guests might be bringing the latest summer best seller with them. Read More