black polka dots
0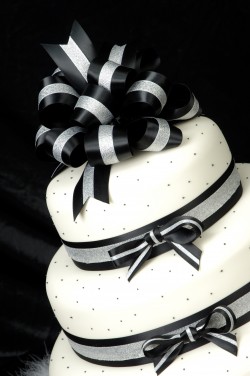 I have, over the past year or so, become a fan of non-traditional wedding cakes particularly those that go beyond a white wedding cake.
I love finding cakes that use different hues, whether they're bright and colorful or more muted black and white.
Which brings me to today's cake – this lovely black and white cake with ribbons.
It's another amazing creation from our friends across the pond, Hockleys Cakes and I absolutely love this cake. Read More