Buttercream piping
0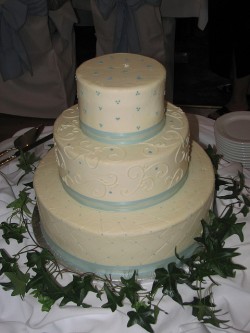 This is the cake for the bride who just can't figure out where to add her something blue.
This stunning cake is finished in fondant, with different treatment for each of its three layers:  the bottom layer features a quilted pattern; the middle layer has buttercream piped in an intricate-yet-uniform swirl, with an accent of random, baby blue dots; and the top layer is peppered with dots in a triplicate pattern.  And, in a move that we haven't seen Read More
0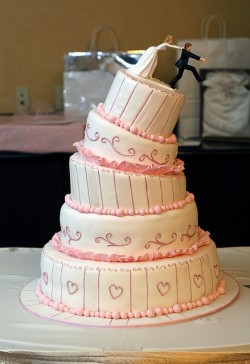 You know that line in "Pretty Woman," the one where Richard Gere asks Julia Roberts what happens after the knight saves the princess?  "She saves him right back," she replies.
That came to mind when I saw this beautiful and whimsical cake.
There are several things that I love about it.  Read More