candy favors
0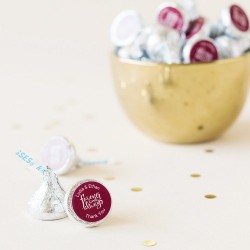 I love chocolate. Especially chocolate candy.
And if I can eat a lot of chocolate candy without feeling guilty, that is even better.
Which brings me to today's fun favor – personalized Hershey's Kisses!
How cute would it be to have a bowl of Kisses at each table at your reception? Guests could sneak a few before dinner, and eat a few more after dinner. Read More
0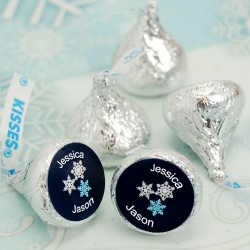 Everyone love chocolate, right?
And one of my favorite chocolate treats are those cute little Hershey's Kisses candies. They're cute and sweet, and as an added bonus you can get quite a few before you feel guilty about it.
Which is why I love the idea of personalized Hershey's Kisses for a wedding reception. Read More