Clever Cupcakes
0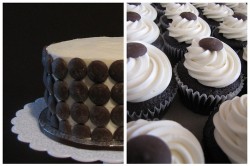 Check out these adorable Chocolate Button Cupcakes with matching six inch cutting cake.
Ah-dor-ah-bull.
These chocolate cupcakes are frosted with Vanilla Buttercream and topped with a sweet chocolate button. The cutting cake Read More
0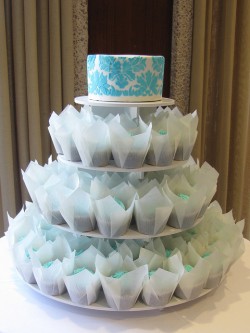 We think there is nothing new under the cupcake sun…but we would be wrong.  Because, while I love a good cupcake, I also love an original idea. 
Clever Cupcakes has brought us such a beautiful display of tiny treasures that I'd just like to stare at the picture for a minute.  Obviously, I think you will have the same reaction.
This tower of cupcakes is made up of no less than nine dozen of the tiny treasures!  The chocolate cupcakes – YUM – are frosted with Read More