love cookie cutters
1
Posted on February 7, 2014 by Traci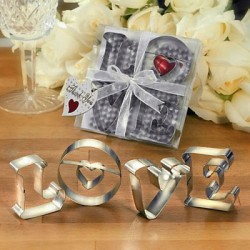 Love is in the air, there's no doubt about that.
With just one more week until Valentine's Day, we're all a flutter with love over here at A Wedding Cake Blog!
This means we're searching for love-inspired cakes and wedding favors and we just LOVE the favor we found for today.
These cookie cutters are just the bees knees in my humble opinion. Read More
Other Posts You May Enjoy:
Recent Posts