pink and chocolate cakes
0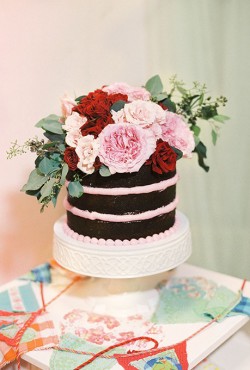 As we inch closer and closer to Halloween I love finding cakes that fit in the season!
Today's naked chocolate cake is perfect for fall (and even a Halloween-themed reception).
I'm normally not a huge fan of "naked" cakes – I love icing too much to serve a cake that is seriously lacking in that department.
But this cake is too pretty to dislike! I love the dark chocolate cake and the hint of light pink icing peeking out from between the tiers. Read More