red white and blue cakes
0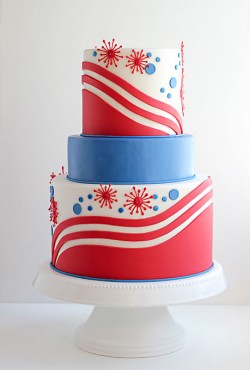 I don't know about you, but I've been glued to the television every night watching Team USA at the 2016 Olympic Games.
So that got me thinking about red, white, and blue wedding cakes – of course! – so my mission today was to find a patriotic-themed cake in honor of Team USA.
I think this cake fits that bill! Read More
0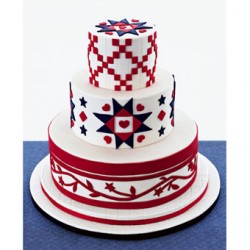 Happy Fourth of July!
While I hope you're enjoying a family cookout and lots of fireworks, it seemed only appropriate to showcase a patriotic red, white, and blue wedding cake today!
I love the abstract look of this cake. It's modern and fun with that all-American vibe thrown in for the holiday. Read More