shabby chic weddings
0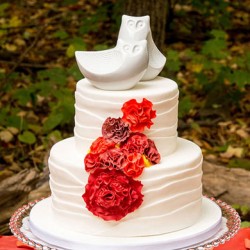 It seems that wedding cake toppers are not always the "in" thing when one is looking at wedding cakes on a daily basis.
Most of the time you'll see cakes with fresh flowers as the topper or nothing at all perched on top of the cake.
But I'm a traditionalist when it comes to wedding cakes (also known as "old fashioned") and I love a good wedding cake topper. Read More
0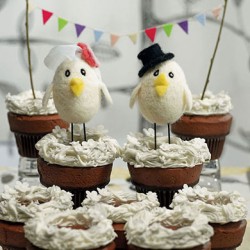 It's been a while since we featured a cake topper, so I wanted to find a cute cake topper for today!
And I think I found it.
For some inexplicable reason I'm drawn to bird cake toppers. I don't know why – I'm not particularly fond of birds as a whole. But every time I see a cute bird cake topper I just have to share it. Read More