springtime cakes
0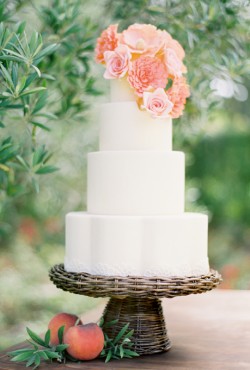 Despite the temperatures outside it really IS spring and that means everything is blooming!
This is the perfect time of year to include fresh flowers on your wedding cake. It's one of my favorite trends when it comes to adding pops of color to cakes.
Today's cake features peach roses and zinnias – which gives the cake a lovely pastel look, perfect for spring or early summer. If you aren't a fan of peach roses you could always pick another hue. Read More
0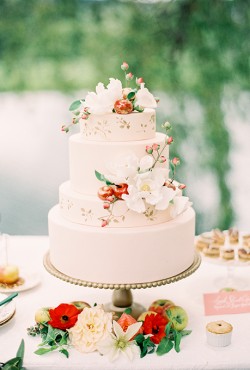 Ah, spring is in the air! The flowers are blooming the grass is getting greener. And it's lovely!
If you're looking for a spring-worthy cake that feature fresh flowers (and even a little bit of fruit), today's cake is that cake.
I'm loving the subtle blush color of this cake – it's just slightly pink and it's perfect. Read More