strawberries on cakes
1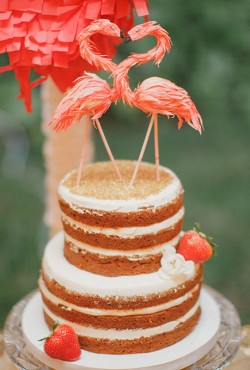 I made a trip to a local greenhouse over the weekend to purchase my summer flowers.
And while picking out my blooms, I spied the strawberry fields next door which got me thinking about that sweet summer fruit.
Around here, strawberries hit their peak in mid-June or so, which means I'll have a chance to enjoy some very, very soon!
But for now I'll have to be happy with today's wedding cake – which is adorned with bright red strawberries! Read More
0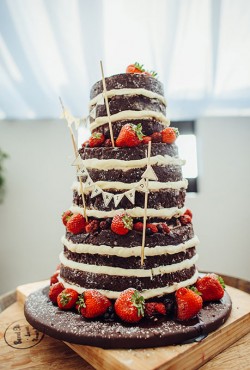 We're still enjoy the fresh-from-the-farm strawberries around here, but the season is quickly coming to and end.
And so, I thought it would be a good idea to find a gorgeous wedding cake that incorporated that sweet and juicy summer fruit before everyone stopped thinking about strawberries.
The fact that I found a naked chocolate cake with strawberries is so perfect.
As much as I love frosting on cakes I'm a big fan of the naked wedding cake trend. Especially when the tiers are separated by a lot of icing. That almost makes up for the lack of all-over icing. Read More