travel themed favors
0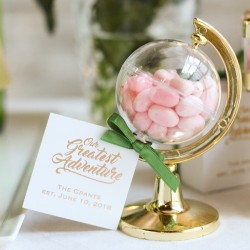 I've always loved globes – remember the globes that used to be in every classroom? You could spin it and see the whole world, imagining where you might travel.
Wait. Did I did totally go all "I remember when" on you? I feel SO old right now.
Anyway, globes are awesome. Especially if you love to travel (I do!). And these miniature globes for a wedding favor. Read More
0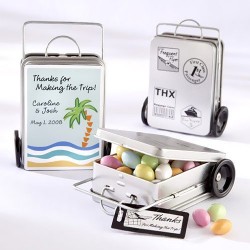 Everyone loves a destination wedding – especially if the destination is somewhere warm and tropical!
If you're lucky enough to be planning a destination wedding I found the cutest wedding favors that your guests will love.
These mini suitcase favor tins would be perfect as an addition to the "welcome bags" you just know you want to have for all of your guests when they arrive at the hotel. Read More