wine glasses
0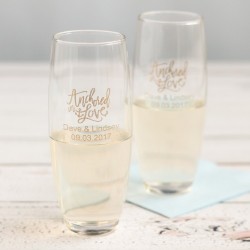 One of the things I love most at any wedding reception has to be the champagne toast. You just never know what the maid of honor and best many are going to say.
Of course, sipping on champagne (or sparkling wine of some sort) isn't too bad either.
Which is why I love these fun, stemless champagne glasses. Read More
0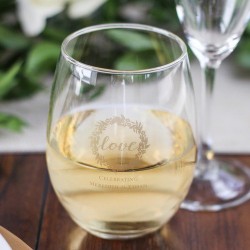 If you're a fan of wine or if you're hosting a wine-themed reception (what a grand idea!), we've found the perfect wedding favor for you.
These stemless wine glasses would be ideal for toasting to your life of happiness and then your guests get to keep them at the end of the night!
Plus, they aren't super expensive which is great if you're planning a reception on a budget. Read More
0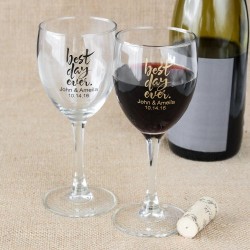 I think I just found my new favorite wedding favor – a personalized wine glass!
I have a thing about beverage glasses – I really love them. I love to collect different styles and have a unique and fun collection for when guests visit.
And these personalized wine glasses are so much fun! You can choose from almost 20 different images for the glasses and some of them are so much fun. Read More