garden wedding cakes
0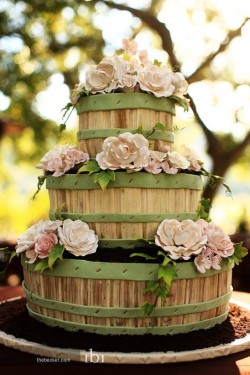 I wanted to feature a cake today that was sort of an homage to summer's last big hurrah.  After all, it's still summer. It's too hot to call it fall yet, and besides, we haven't hit the equinox.

So what signals the end of summer better than gathering an overgrown bounty?  This Flower Basket Wedding Cake was the perfect fit.
Look closely, because those baskets are, in fact, cakes.  The sugar paste flowers appear to be the star of the show when really, they're just garnish.
Isn't the detail Read More
0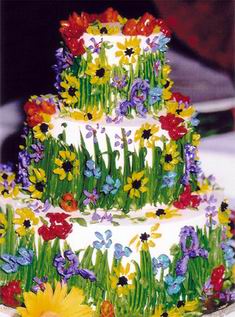 Today, it was time.
It was time for a vibrant, lazy, hazy, crazy days of summer wedding cake.
Doesn't this lovely creation just capture the mood of summer perfectly? Whiling away the days, bees buzzing, everything blooming to the hilt, green everywhere. I picture an outdoor ceremony with lots of floppy hats and sundresses. The bride might even have left her shades on.
And isn't that the neat thing about cakes? Sometimes, you can look at them, and just know the feel of the wedding. I love when Read More