harry potter cake
1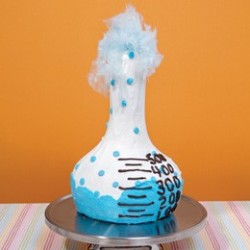 I have a little problem. It's called Pinterest. I have another problem. I'm a big old nerd.
I can actually hide it pretty well but once I get rolling about Harry Potter, Angry Birds, Twilight or anything else remotely nerd-tastic, I cannot be stopped. So today I have decided to embrace my inner-nerd and post a bunch of FUN Nerd-inspired cakes that I found via Pinterest. Why, you ask? Because today, August 15th, 2011, is the last day of my twenties. Tomorrow I Read More
4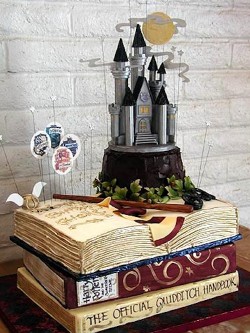 Happy Harry Potter Day!
I have been looking forward to and dreading this day since the release of the last book way back in 2007.  I, like the majority of the population, am a bonafide Harry Potter-o-holic.  I even follow Lord Voldemort on Twitter.
I didn't start off a Harry fanatic.  About eight years ago I was 21 and I had just started dating my husband.  At the time his little sister was 11 and she was obsessed with Harry Potter.  She even dressed up like him for Halloween, twice.  Later that year I studied abroad in Mexico and my roommate was also obsessed with Harry Potter.  We would hit up the CinaMex (that's really what they called them) every Read More