ice cream wedding cake
0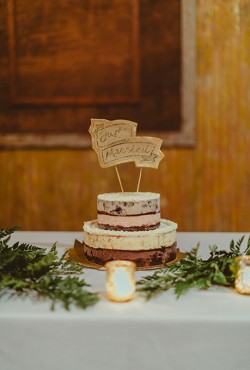 If there's one thing I love more than wedding cake, it has to be ice cream.
So, when I saw this ice cream wedding cake it was as if all my dessert dreams came true!
I love the idea of non-traditional wedding cakes – whether we're talking naked wedding cakes or cakes made out of rounds of cheese. The crazier the better I say. Read More
0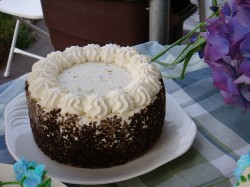 Two things that go together in my book..ice cream and cake. Oh yes.
While it may be next to impossible to have an ice cream wedding cake (frozen fondant..yuck) let's give the boys what they want and have an Ice Cream Groom's Cake. Check out this pretty Chocolate Ice Cream Groom's Cake. It's a simple cake, as most groom's cakes tend to be, but check out how it is garnished in whip cream and chocolate chips. Yummy. How could Read More