Lucky elephants
0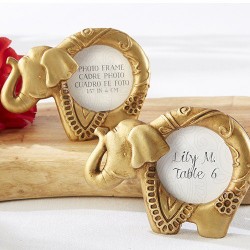 It's always a good idea to have some sort of "lucky charm" on your wedding day.
And if you have the something old, new, borrowed, and blue why not add lucky elephant to the mix?
I'm loving these "lucky golden elephant" photo frames!
Elephants are a traditional good luck item and it's even better when their trunks are raised as it means good fortune will be showered upon everyone! Read More
0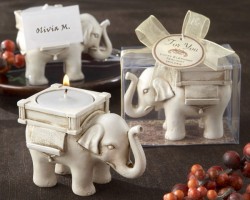 It might be Friday the 13th, but today is your lucky day because I have some super cute wedding favors to share!
Since it seems like a lot of people focus on the "bad luck" side of Friday the 13th, I thought it would be more fun to stay positive. So, I searched for a symbol of luck and found these elephants. Read More