nautical themed favors
0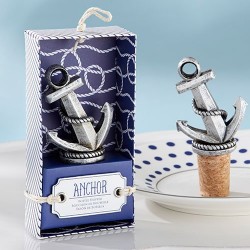 Since the unofficial start of summer is right around the corner it seems like a good time to talk about fun wedding favors for your summer celebration.
Personally I love the idea of a nautical-themed reception – and it would be even better ON a boat. Like a big boat. You know, maybe a cruise ship?
And if you're going to celebrate at a nautical-themed reception you need a boat-inspired favor. Read More
0
I love the idea of a destination wedding, especially if that wedding happens to take place on a cruise ship!
Imagine how fun that would be – not only would your guests get to be part of your magnificent wedding but they would also get to go on vacation.
And if you're having a nautical wedding at sea, you'll want to give your guests something fun as a favor. Read More