sea inspired wedding cakes
0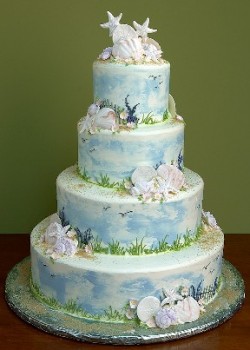 If given the choice I would live at the beach because I'm a firm believer in the theory that life is better in flip flops.
I love everything about the beach – the sand, the surf, the colors of the ocean. And, I always thought it would be romantic to be married on the beach. Which is why I love this beach-themed wedding cake. It just screams romance and you can almost hear the waves crashing in the distance, right?
The four-tiered cake appears to be hand painted with a seascape theme of blue skies, picket fences, sea grass and sand. Read More
0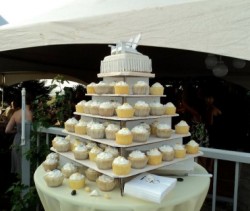 I am in love. I am in love with a group of cupcakes.
Y'all know that I'm a beachy kinda girl, n'est pas?  I mean, give me two spare hours and see if you'll catch me ANYWHERE else.  I will be under the umbrella, swimsuit on, iPod tuned to something mellow, watching the tide ebb and flow.
So it should come as no surprise that I instantly fell in love with this aDORable Read More