swarovski cake toppers
0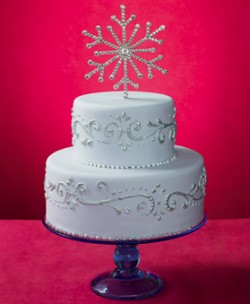 Since it appears that Ol' Man Winter isn't going to let go any time soon, we've decided to just accept the fact that it's winter and move on.
And today we're moving on to this lovely wintery wedding cake.
It's so pretty that you almost want to love snow again. Almost.
The small wedding cake it lovely on its own with the simple white fondant icing. But when they add the silver filigree piped on to create the scroll work, it takes it to a whole new level of gorgeous. Read More
0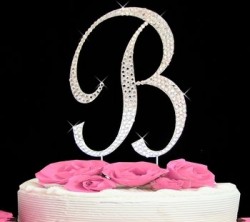 If you like bling as much as the next girl (and your future hubby doesn't care one way or the other), then this is the cake topper for YOU.
Mixing a little Read More