Christmas wedding favors
0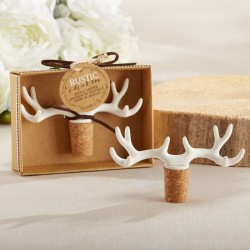 On Dasher, on Dancer, on Prancer and Vixen! On Comet, on Cupid, on Donner and Blitzen!
Since we are just days away from Christmas it seemed fitting to showcase a fun wedding favor with a holiday theme.
That fun favor would be these Antler Bottle Stoppers. (No reindeer were harmed to make these stoppers. Promise.) Read More
0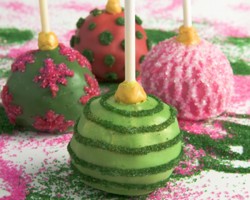 It's beginning to look a lot like Christmas, and with the holiday just a mere five days away I wanted to find a very festive wedding favor.
I think these holiday ornament cake pops fit the bill.
These favors would add a perfect holiday POP to your winter or holiday-themed wedding, don't you think? Read More