cupcake towers
0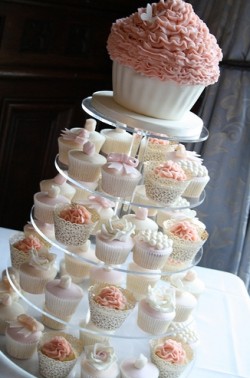 We've all seen those molds for the giant cupcakes.  I mean, they are the stuff that dreams are made of, yes?  I envision sitting down, giant glass of milk in hand, and just digging in.  So when I saw this cupcake tower with a giant cupcake as the pinnacle, the cutting cake, I super loved it.
The sweet, ruffly layers of buttercream and the adorable, lacy papers truly finish the look off in style, but it is the scale of the giant cuppy, which I feel sure will be used for the bride and groom to do their ceremonial cake cutting, that steals the show.  The whole effect – fondant pearls, bows, and flowers, with plenty of Read More
3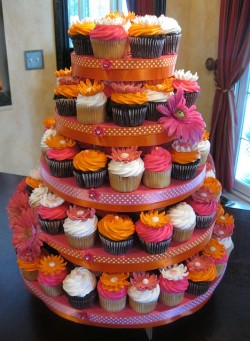 Like I could resist that much rhymability when we're talking about something this. So. Darn. Adorable.
I don't know what in the world it's doing where you are, but here, it's raining raining raining.  And while I'm not complaining – exactly – it's always nice to see something like this, something Read More