fortune cookies
0
Posted on December 22, 2018 by Traci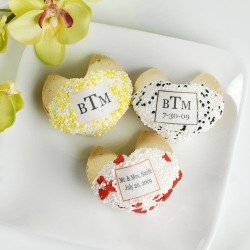 'Tis the season for fun and edible wedding favors – like these personalized fortune cookies!
Share your good fortune with friends and family and send them home with a cute box of cookies – adorned with icing, confetti, sugar crystals, and more!
Each cookie comes individually wrapped – so you can plate them up at reception tables, or box them in a Chinese take-out box!
And of course, when your guests crack open the cookie they'll find a fortune!
You can find these fun and edible cookie favors here.
Other Posts You May Enjoy:
0
Posted on February 5, 2016 by Traci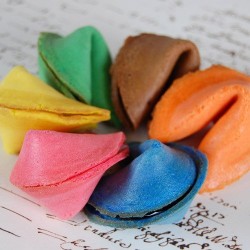 The best part of any Chinese takeout meal has to be the fortune cookie.
So imagine the fun your guests would have with custom fortune cookies at your wedding reception!
Not only can you choose the color of the fortune cookies but you also get to personalize the fortune inside. Read More
Other Posts You May Enjoy:
Recent Posts