magnolia cakes
0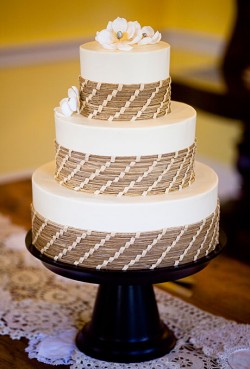 With Labor Day just around the corner, we're all trying to hold on to the last weeks of summer.
And while the heat and humidity outside might make you doubt fall's return in a few weeks, the calendar says it's coming. So it's time to transition into thinking about fall weddings and pumpkins and rustic wedding cakes.
Which brings us to today's cake.
I love the rustic simplicity of this cake and think it would be ideal for that late summer/early fall wedding. Read More