nautical wedding favors
0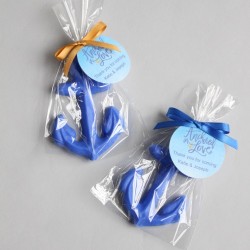 While I'm not a "boat person" (unless you count vacationing on cruise ships), there's just something about anchors that I love.
They're fun and nautical and remind me of the beach.
And if you're hosting a destination or beach wedding this summer, today's fun wedding favor might be a great addition to a welcome bag. Read More
0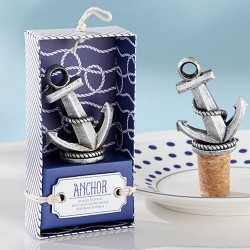 Since the unofficial start of summer is right around the corner it seems like a good time to talk about fun wedding favors for your summer celebration.
Personally I love the idea of a nautical-themed reception – and it would be even better ON a boat. Like a big boat. You know, maybe a cruise ship?
And if you're going to celebrate at a nautical-themed reception you need a boat-inspired favor. Read More
0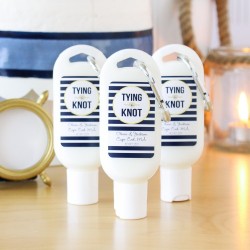 Summer is so close we can almost taste it! It's been a long, cold winter and spring but there is sunshine on the horizon!
And if you're planning an outdoor wedding this summer – whether it's on the beach or at a park or even in your own backyard – sunscreen is a must. No one wants their guests to suffer sunburn on your happy day! Read More