oreo wedding cake
0
Posted on September 8, 2014 by Traci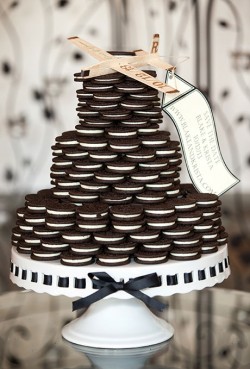 I don't know about you, but if I buy a package of Oreos it takes every ounce of willpower I have to not eat the entire package of Double Stuf Oreos in one sitting.
Which means I'm totally in love with this Oreo cookie wedding cake alternative.
What's not to love? It's made completely of Oreo cookies. Just give me a big glass of ice cold milk and I'll see you later.
In all seriousness (Oreos are serious business after all) I really do love this idea. We're talking about a three-tier "cake" created entirely of Oreo cookies. Read More
Other Posts You May Enjoy:
0
Posted on October 5, 2011 by Christen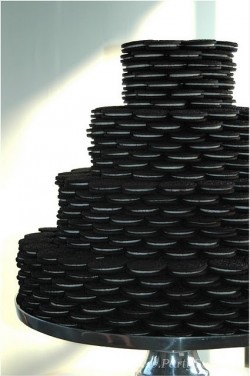 I saw this on Pinterest a few months ago and I pinned it but never thought of it again.  In fact I had convinced myself that I already blogged about this just cake and just spent about 15 minutes looking through the archives just to check.  I didn't and I kind of shocked myself.
An Oreo cake.  Seriously…where is the milk?  Because I am ready to twist and dunk thank you very much.
Surely the creator of this amazing creation must be touched by an angel.  That is true if you consider that the creator of this cake is Kevin Sharkey…who, by the way, Read More
Other Posts You May Enjoy:
Recent Posts