polka dots on wedding cakes
0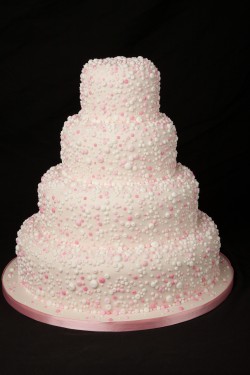 I'm quickly becoming a fan of pink wedding cakes, and this cake covered with tiny pink dots is one of my new favorites.
This four-tier cake is so pretty and delicate, but also fun and whimsical with all those tiny dots in varying shades.
Our friends at Hockleys Cakes in the United Kingdom created this lovely cake (called the "Carnaby") and it took them eight hours (yes, 8 hours!) to hand pipe the dots onto the icing. Read More
0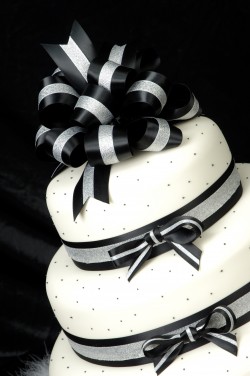 I have, over the past year or so, become a fan of non-traditional wedding cakes particularly those that go beyond a white wedding cake.
I love finding cakes that use different hues, whether they're bright and colorful or more muted black and white.
Which brings me to today's cake – this lovely black and white cake with ribbons.
It's another amazing creation from our friends across the pond, Hockleys Cakes and I absolutely love this cake. Read More