rose cake toppers
0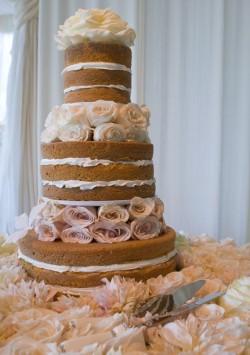 I'll be the first person to admit that frosting is the only reason I eat cake. In my opinion, there should always be a high frosting-to-cake ratio. But I'll let that rule slide this one time, because I love the look of this celebrity wedding cake.
May I present to you – the naked wedding cake.
This nearly frosting-less stunner was the cake at Hilary Duff's wedding to hockey player Mike Comrie back in 2010.
The three-tiered cake only had frosting in between the layers. The rest of the cake was "naked" – completely devoid of frosting. But I'm sure it still tasted great. Read More