tea bags
0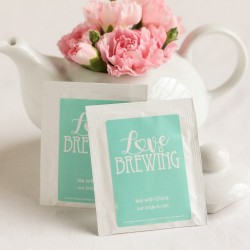 Over the past six months or so I have come to LOVE tea. Each night I brew myself a cuppa tea and add a splash of milk and some sugar and that is how I relax each night.
I have quite a collection of teas, tea pots, and I'm always on the lookout for new tea-themed stuff.
Which brings me to today's favor – personalized tea bags! Read More
0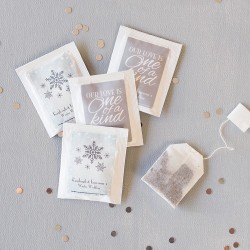 I'm becoming a tea drinker.
Every evening I make myself a steaming cuppa tea (instead of hitting the ice cream). It's a lovely way to end the day.
Tea really does make everything better.
Today fun wedding favor – personalized tea bags – would be the perfect addition to a welcome bag for out-of-town guests at your wedding. Or you could pair them with a cute mug and make a fun tea time gift set for your guests. Read More