wedding cake with bows
0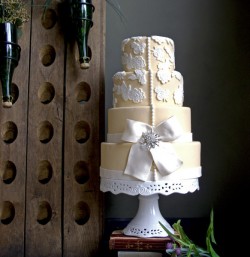 There's just something about bows. I love 'em, especially when they're used to adorn cakes.
A wedding cake with a bow has the perfect mix of elegance and whimsy that takes it to another level. A cake can never be "too formal" when it has a bow.
And if your baker can create a bow that has similarities to your wedding dress? Well, that's just about perfect. Read More
0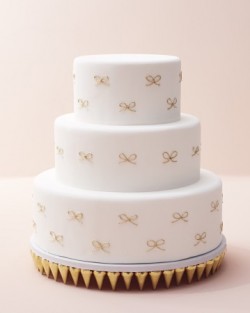 I like finding wedding cakes that are unique – something you aren't going to see at every other wedding.
Today's cake is that kind of cake. It's not every day that you see a wedding cake adorned with tiny gold bows, and that makes me love it even more.
This three-tier cake is perfect for an elegant reception with a small guest list. Read More