wine favors
0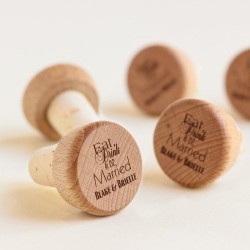 If there is one item that I'm seriously lacking in my kitchen it's bottle stoppers. Specifically, for wine bottles.
Which is why I was drawn to this week's fun wedding favor – personalized wine cork stoppers.
I love these for a few reasons. First, they're made from cork and wood, not some plastic rubbery version that has no style. Read More
0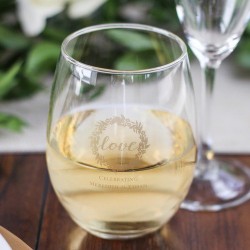 If you're a fan of wine or if you're hosting a wine-themed reception (what a grand idea!), we've found the perfect wedding favor for you.
These stemless wine glasses would be ideal for toasting to your life of happiness and then your guests get to keep them at the end of the night!
Plus, they aren't super expensive which is great if you're planning a reception on a budget. Read More