0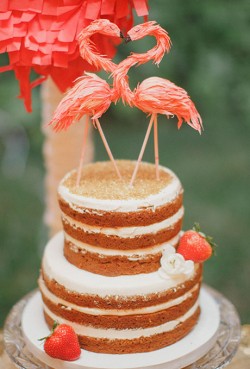 Thanks to the groundhog, it's official – we have six more weeks of winter.
But that doesn't mean we can't start thinking warm and tropical thoughts!
I've had enough snow and cold weather to last until next winter so today I decided to find something fun and warm and beach-y to share – and I found this adorable pink flamingo cake topper!
And while the cake topper looks amazing on the "naked" cake featured here, it would also work on a frosted cake. Read More
0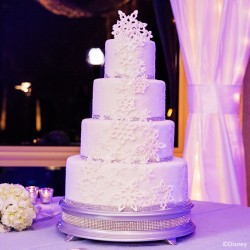 There's a blizzard outside today so I felt inspired to find a wedding cake that was inspired by snow.
I know, it would make more sense to find a beach-y wedding cake, but let's stick with the snow for today.
In my search for that perfect snowy wedding cake I stopped by Disney's Fairytale Weddings & Honeymoons site and found this stunning cake! Read More