champagne bubbles
0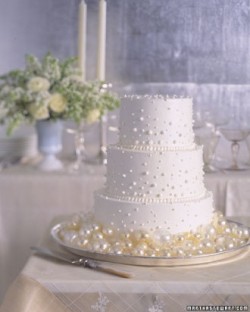 Bubbles are one of my favorite things.
They're fun and whimsical and oh so bubbly! And you can't help but smile when you think of bubbles. Even the word itself is funny. Say it with me – bubbles!
Which bring us to today's wedding cake that is surrounded by bubbles.
The wedding cake itself is simple enough – iced with a lovely buttercream icing. But what makes it really incredible is the sea of bubbles that surround the bottom of the cake. It's almost as though the cake is floating on the bubbles. Read More
0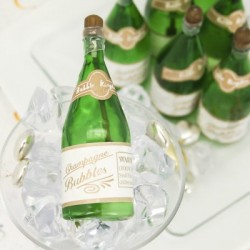 New Year's Eve is the party of the year, so imagine how much fun it would be to get married on the last day of the year!
If you're thinking of having a New Year's Eve wedding, you'll of course want to have some extra-celebratory fun added to the reception plans. And that's where this week's fun favor comes into play.
What better way to ring in the New Year than with a bottle of champagne…bubbles! Read More