fall wedding cake toppers
0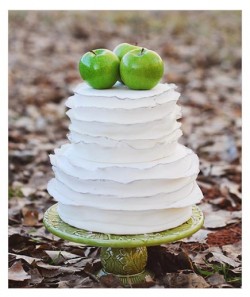 As I drove around town today I noticed some leaves starting to change color. This can only mean one thing – fall is right around the corner!
Fall is the best season in my humble opinion because fall means apples. Lots and lots of juicy and delicious apples.
So take a peek at this cake and tell me how perfect it would look at a fall wedding. It's just amazingly simple and gorgeous. Read More
0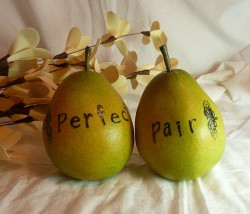 I love pears.  When it's "pear day" at school I always grab two.  However, this has very little to do with my love of fruit.  Other than the fact that these cake toppers are in fact…you know…pears.
These cutie cake toppers and nonbreakable hand-stamped pears that are about 4 inches tall.  The great thing about these toppers are that they are lightweight, so they Read More