floral cake
0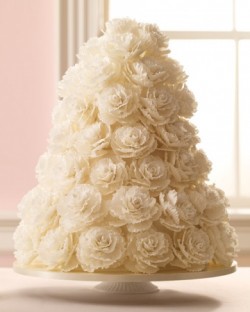 Earlier this week I featured a non-traditional chocolate cake that was stunning but certainly less-than-formal.
Today we're going in a different direction with this very beautiful and very formal white rose wedding cake.
The rose is the ultimate romance flower and the white rose signifies purity and and love. Which makes it the perfect flower to use on your wedding cake. Read More
0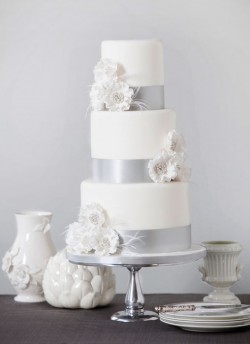 Feathers are not usually my cup of tea. I don't really know why other than I'm just not too fond of them but I kind of love the way Bobbette and Belle incorporated them into the design of today's cake!
People tend to fear having a simple all white cake because it may not be memorable or it may look boring to the guest (I vehemently disagree!)…but with a touch of floral and other accessories you can kick up your wedding cake to the level of unforgettable! Bobbette and Belle, based out of Toronto, have Read More