heart shaped favors
0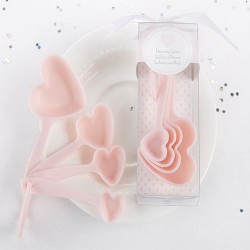 Ah, February. The month of all things love!
Which means this is the perfect time to showcase fun wedding favors that are heart-shaped! Like today's featured favor – pink, heart-shaped measuring spoons.
How cute are these? Read More
0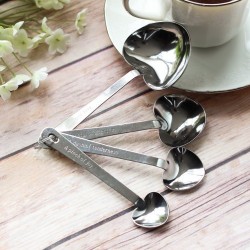 I love kitchen gadgets, which is why I had to share these super-cute (and useful) heart-shaped measuring spoons with you today!
These would be a fun wedding favor if you're a foodie, a chef, or if you're just looking to add something whimsical to your table decor. And if your "theme" is hearts … oh my good gravy! You've hit the jackpot! Read More
0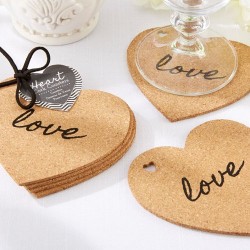 Since tomorrow is Valentine's Day and we're all about love here on A Wedding Cake Blog, it seems only fitting to showcase a wedding favor that is all about LOVE.
Like this heart-shaped cork coasters emblazoned with the word "LOVE."
They're kind of perfect for Valentine's Day. Or you wedding. Or both. Read More