miniature wedding favors
0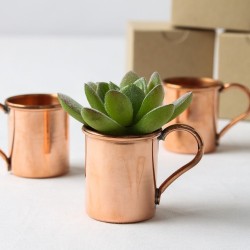 Apparently the Moscow Mule is all the rage lately – I keep seeing them on drink menus around town.
From what I've been told it's a combination of vodka and ginger beer so I think I'll stay clear but I do love the copper mugs the drink is served in!
Which brings me to today's fun wedding favor – mini Moscow Mule mugs! Read More
0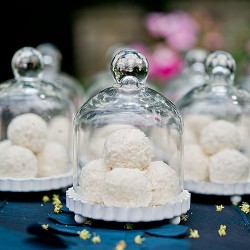 I know I've said it before, but I'll say it again – I absolutely love miniature wedding favors!
And these mini glass bell jars are my new favorite item.
First of all, they're miniature so that's an instant win. And, you can fill them with so many different treats including Jordan almonds, truffles, or mini cupcakes. They also have a beautiful fluted stand which I love. Read More