sunflowers
0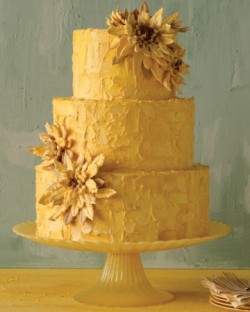 My favorite thing about fall – other than all things pumpkin flavored – are the stunning colors of the leaves in the trees.
I love the contrast of reds and oranges against a blue fall sky, but my favorite fall color is bright yellow.
Those yellow leaves seem like the last connection we have to the warmth of summer. They're also the color of my favorite flower – the always cheerful sunflower.
Which bring us to today's cake. It's a gorgeous three-tier cake and it's all yellow! Read More