valentine's day cakes
0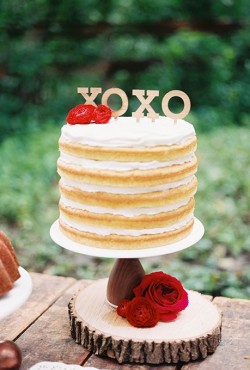 Happy day after Valentine's Day! Since we're all about celebrating all things loves, we're still celebrating today.
And today's featured cake is topped with hugs and kisses!
This simple yet elegant naked vanilla wedding cake is made even lovelier with the addition of the "xoxo" cake topper and a few bright blooms. Read More
0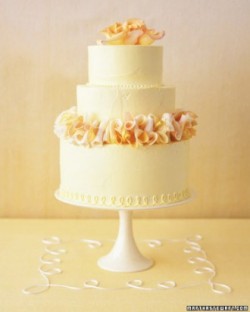 We're inching closer and closer to Valentine's Day and if there's one time of year when roses take center stage it's now.
Which is why we're featuring a lovely wedding cake with fresh rose petals today. This cake is pretty and elegant and is a fun and unique way to showcase fresh flowers on your cake.
At first glance it looks like the cake is decorated with icing ribbons between the tiers, but look closely. Those are rose petals arranged as a ribbon. It's pure floral genius! Read More