yellow flower wedding cakes
0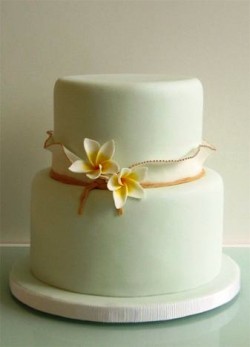 This one…is for my mom. Happy Belated Mothers' Day, Mom! Here's your wedding cake!
My mom took the trip of a life time a few years back with one of her best chums and my grandmother – to Hawaii, some place Mom and MaMa (remember, I'm from West Virginia, y'all) had always wanted to go. They came back absolutely in LOVE with Read More
0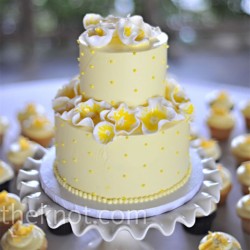 We hear that a lot of couples are going for smaller celebrations these days.  Maybe their circle of friends is smaller.  Maybe they're cutting down on the expense of a big wedding.  Or maybe they're just thinking that a wedding is kind of an intimate thing, and really doesn't need to be shared with everyone you ever met in your life.
Whatever the reason, we're seeing really lovely examples of smaller cakes, like Read More