0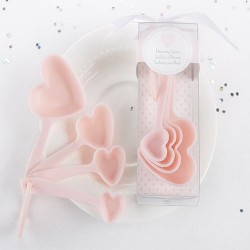 Ah, February. The month of all things love!
Which means this is the perfect time to showcase fun wedding favors that are heart-shaped! Like today's featured favor – pink, heart-shaped measuring spoons.
How cute are these? Read More
0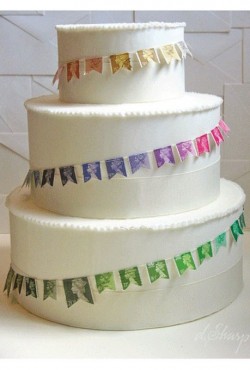 Now here's something you don't see every day. A wedding cake adorned with a rainbow of British stamps.
This cake is my new favorite cake.
First, I love stamps. As much as I love all things technology, there is something to be said for "snail mail."
I used to write to my pen pal (who just happens to live in England!) every few weeks when we were younger. I had boxes of letters, all with lovely British stamps. Read More