basket weave wedding cakes
0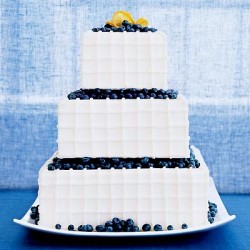 It's official. The end of summer is here and now it's time to start dreaming of fall colors and flavors.
But, before we let summer out of our grasp, I had to share one more summertime-inspired cake with you.
Behold, the lemon and blueberry wedding cake. Isn't it stunning?
I love the square tiers and how the frosting design has a slight basket weave look to it. Read More
0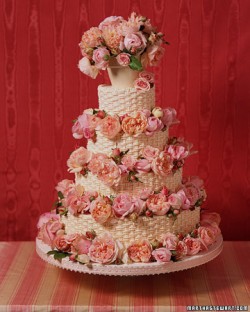 I can't help it. Blame it on living in the mild-weather southeast, but once Christmas is over, I'm on to summer and beach outings. This beautiful wedding cake, with its basket weave motif and full blown roses, shouts "Summer!" to me.
But it could also be shouting Read More