Black and Pink Wedding Cakes
0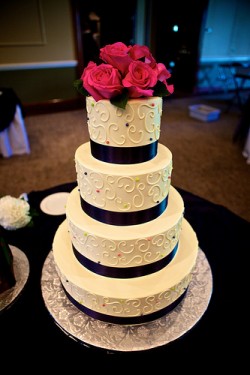 My best friend got married exactly 364 days after I did. She caught the bouquet at my wedding so I sort of think I got that ball rolling on that one. You're welcome.
She spent months sending me links to different J.Crew bridesmaid dresses she wanted me to buy & then calling me ten minutes later and telling me not to order it. After I cancelled one too many orders at JCrew.com she finally called me and said "Christen, I've done it. My cake is black. Read More
0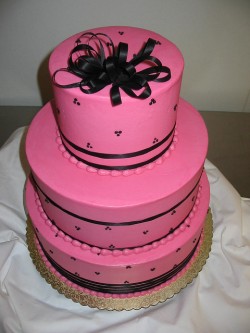 Every once in a while I have the urge to have a Grease theme wedding, don't you? And when that time comes, this has got to be the cake for it.
Hot pink, smooth as glass frosting is tangled up in thin black ribbons. Black polka dots mark a subtle design, making the cake almost traditional — if it wasn't for Read More