central florida wedding cakes
0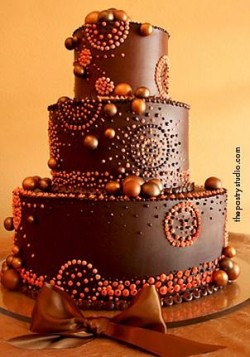 Omistars in heaven above.
Really – why do we think that chocolate should be relegated to the groom's cake?  Let's be honest.  The brides do all the work.  The brides starve and sweat their brains out in exercise classes to fit into that dress, and it's the brides who avoid all those "illegal" foods leading up to the wedding so that they are their blushing, rosy perfect selves.
So seriously…WHO deserves chocolate at that wedding reception MORE THAN THE BRIDE?
And if our fair bride will be indulging in this Read More
0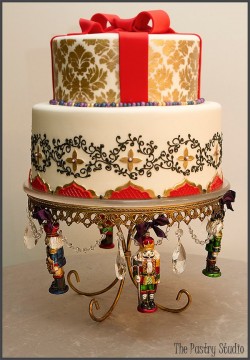 I don't know about you and yours, but around our house, we love The Nutcracker Suite. It's become quite the little tradition in our family, playing the music, watching the video (I favor the old Baryshnikov version), and using the lovely decorations to dress up our home. Even my one year old has become fascinated with moving the soldier's mouth back and forth.
So, of course, I had to share this beautiful cake with you.  Inspired by The Nutcracker, this gilded beauty is the handiwork of The Pastry Studio in Daytona Beach, Florida. From owner and executive pastry chef Sherri Meyers, I learned that the festive Read More